Red Dead Redemption 2 Special Editions & Preorder Details!
Red Dead Redemption 2 Special Editions & Preorder Details!
written by Tyler
Rockstar has revealed juicy and delicious details about several pre-order editions and their flavors of bonuses for Red Dead Redemption 2. This includes Special Edition, Ultimate Edition and Collector's Box. Apparently the 'box' isn't an 'edition'. That's okay though, as some (but not many) details have been included in Rockstar's post about the ol' scrumptious multiplayer portion as well. Let's dig in! As per the Rockstar post:
"All pre-orders of Red Dead Redemption 2 will include this pair of Story Mode enhancements:

War Horse: This handsome iron-grey-colored Ardennes War Horse can always be relied on in the heat of the battle. With greater courage and stamina than the average steed, this is a horse that knows how to keep its head under fire.

The Outlaw Survival Kit: The Outlaw Survival Kit contains a collection of key supplies for enduring the rigors of life on the frontier, including items to replenish Health, Dead Eye and more."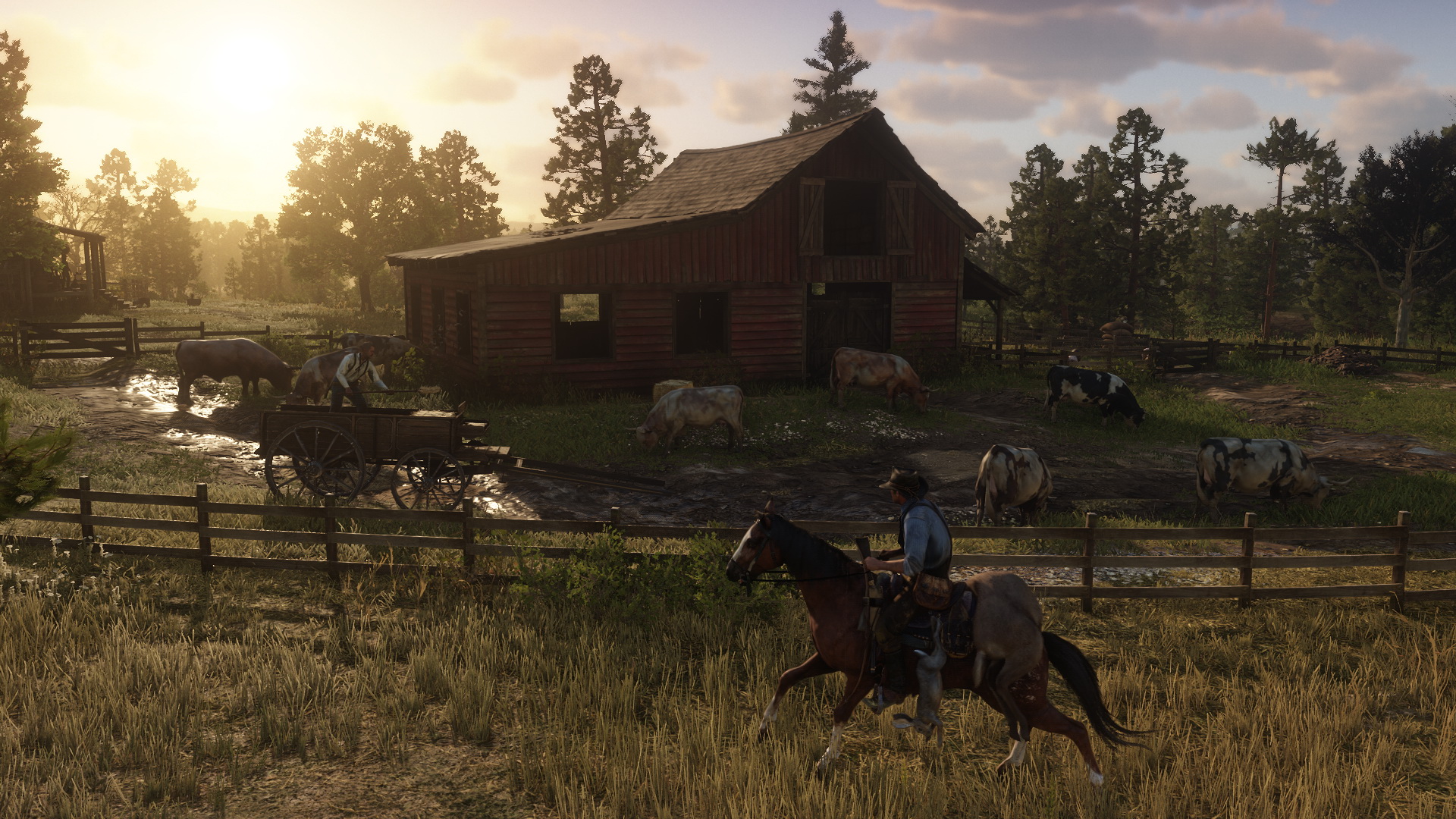 There's treasure in there! I swear!
In addition to the above, all digital pre-orders will receive the following:
"Cash Bonus for Red Dead Redemption 2 Story Mode: The Van der Linde gang is always looking for ways to make more money and bring in new supplies. This in-game cash bonus will give Arthur Morgan enough to buy a weapon, some food, a handful of useful items and ammunition.

Treasure Map: Secret buried treasure can be found throughout the world of Red Dead Redemption 2. This exclusive Treasure Map for Story Mode will give Arthur a head start on the hunt for hidden riches. Must pre-order by July 31, 2018."
Not gonna lie, I started to get all excited when I read "treasure maps". Like, if it was Skyrim in the ol' West… hot damn. That's going to make exploration that much more satisfying. Yeah sure, the other bonuses for other editions are your standard gameplay bonuses. Extra horse, more money, expected cash for GTA V, you know; the anticipated ones.
At the end of the day, I usually don't pre-order anything. But this…this I like.  What about you geeks? Excited for RDR2? Are you going to pre-order? Let us know in the comments!
Gamer, nerd and student of game design and development. I dabble in 3D modelling and animation. In a constant struggle to clear my backlog.